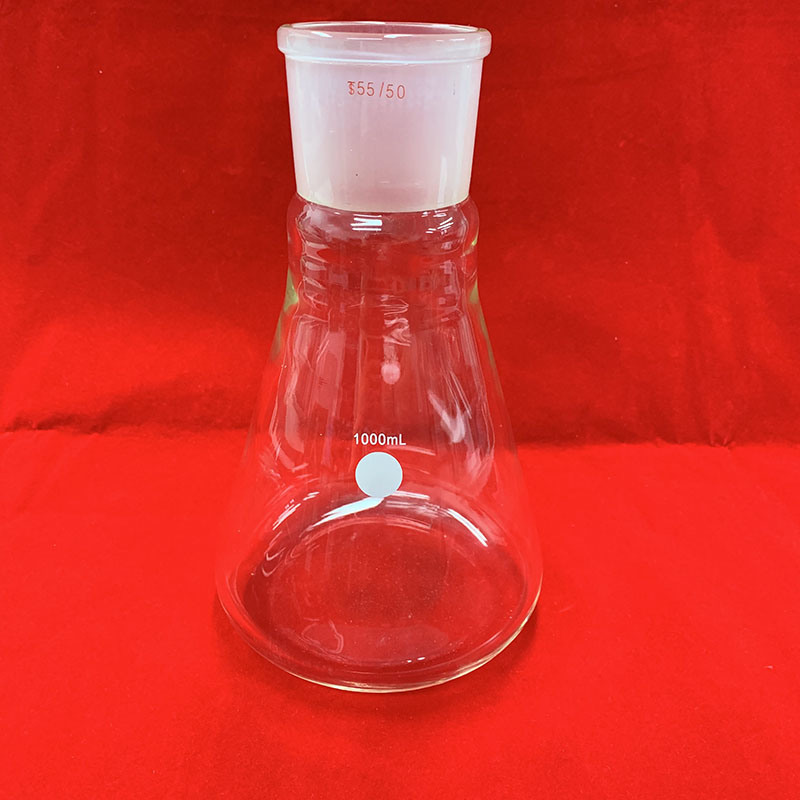 The Erlenmeyer flask (English: Erlenmeyer flask, also known as the Erlenmeyer flask) is a glass bottle commonly found in chemical laboratories. It has a flat-bottomed cone shape with a wide bottom and a narrow top. It has a cylindrical neck and a top
Openings that are wider than the neck can sometimes be closed with plugs made of cork or rubber.
There are usually several scales on the bottle to indicate the capacity it can hold.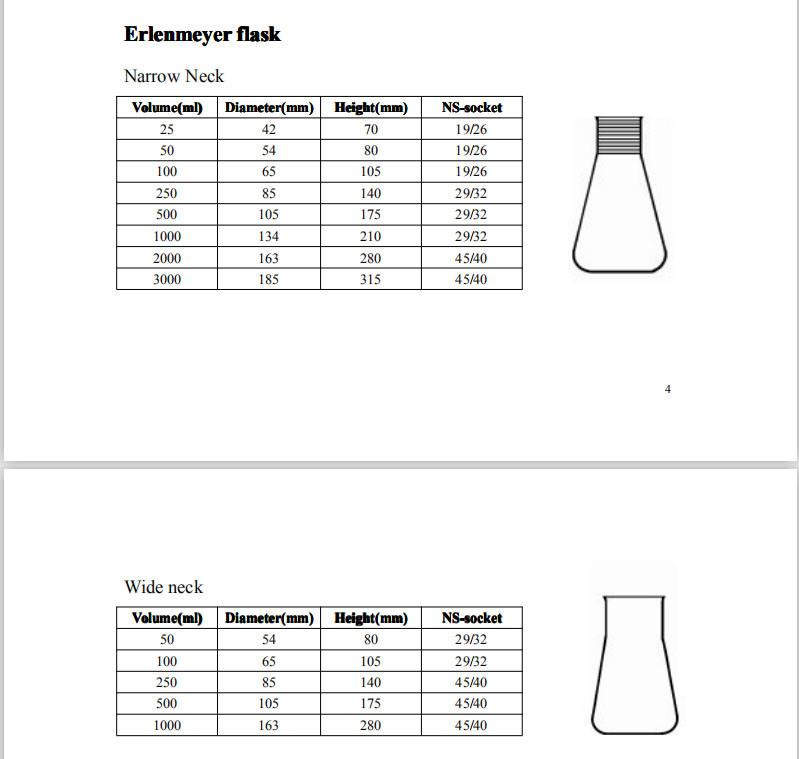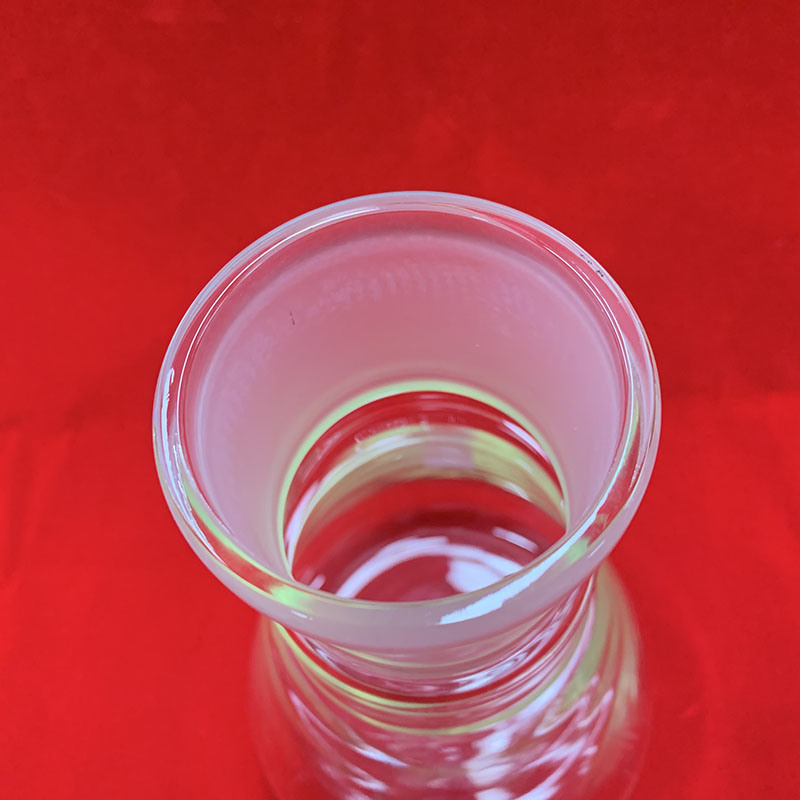 Safe use method
:
1. It should be heated on the asbestos net to make it evenly heated; when heating, there should be no water droplets on the outer wall of the flask.
2.The flat bottom flask cannot be used for heating for a long time.
3.When not heating, if a flat-bottomed flask is used as a reaction vessel, there is no need to fix it with an iron stand.
The main purpose:
(1) Reactor between liquid and solid or liquid.
(2) Assemble gas reaction generator (normal temperature, heating).
(3) Distilling or fractionating liquids (using a flask with a branch tube is also called a distillation flask).
The Erlenmeyer flask is mostly used in titration experiments, reflux heating and crystallization in analytical chemistry, and its shape makes it very suitable for these tasks.
In addition to its long neck, it is convenient to add a stopper, it can also slow down the loss during heating and prevent chemical spills; its flat and wide bottom allows the conical flask to contain more solution and is convenient for stirring with a glass rod
And allow the Erlenmeyer flask to be placed flat on the table.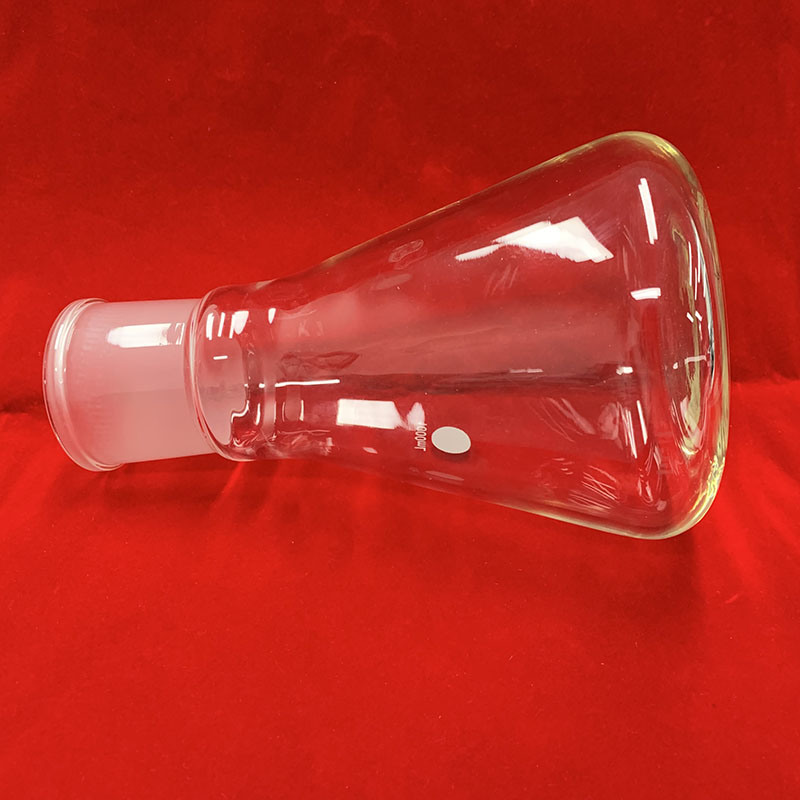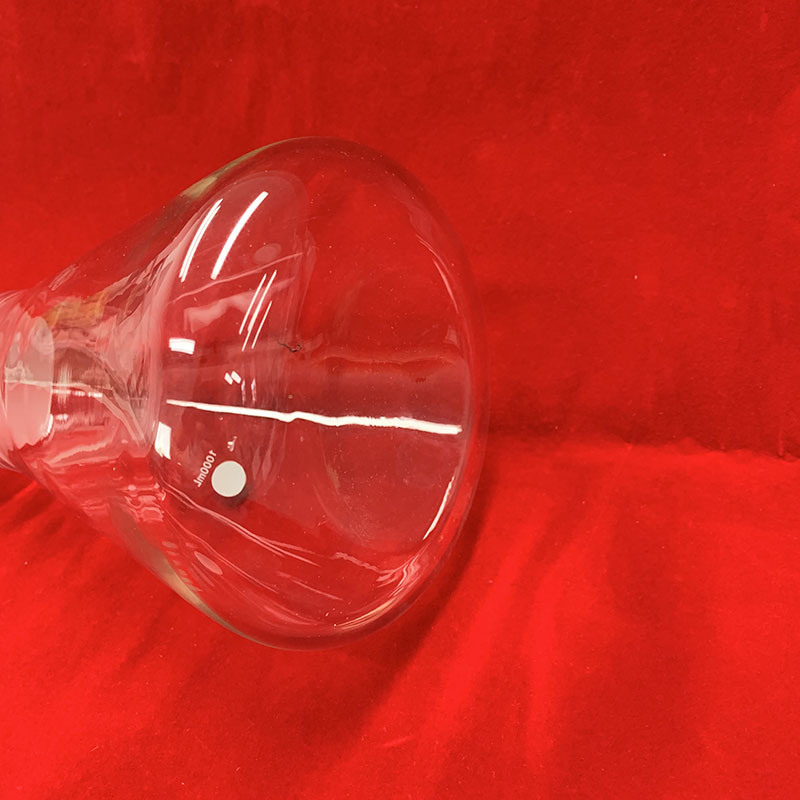 We can provide test tube, beaker, evaporating pan, crucible, funnel, washing cylinder, measuring cylinder, volumetric flask, etc.

If you need this, please contact us.
We can customize products according to your requirements!
BAIBO is one of the leading high quality quartz glass and precise ceramics manufacturer and supplier in China.
BAIBO has always been a defining force in the sale and fabrication of quartz glass within the semi-conductor, chemical, solar Energy and precise ceramics within semi-conductor , solar energy, textile, electronic, and laser industries.
Not only have we mastered the fabrication technology, our strength has always been based around listening to and understanding our customer's requirements and expectations.
Continuous improvement in all areas of our business is key to our grouth.
What is equally important to us is maintaining in business, our inherent family values of trust, faimess and respect to our employees, suppliers and customers.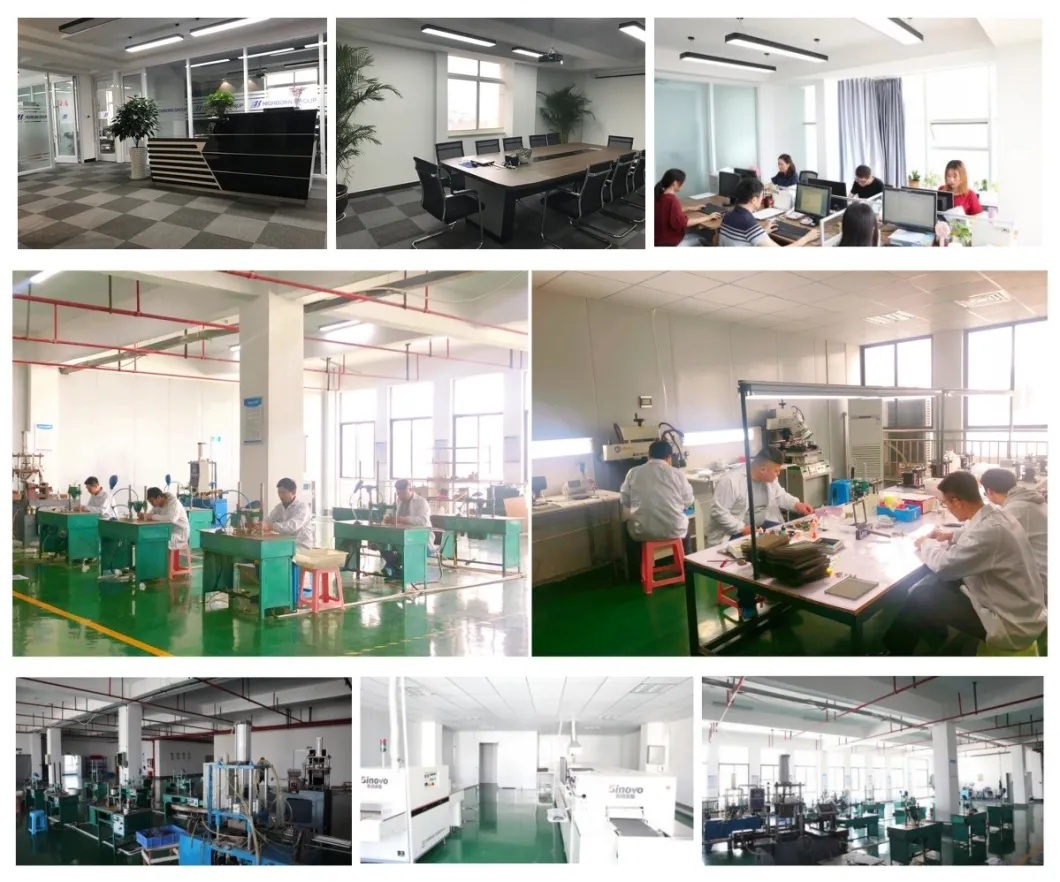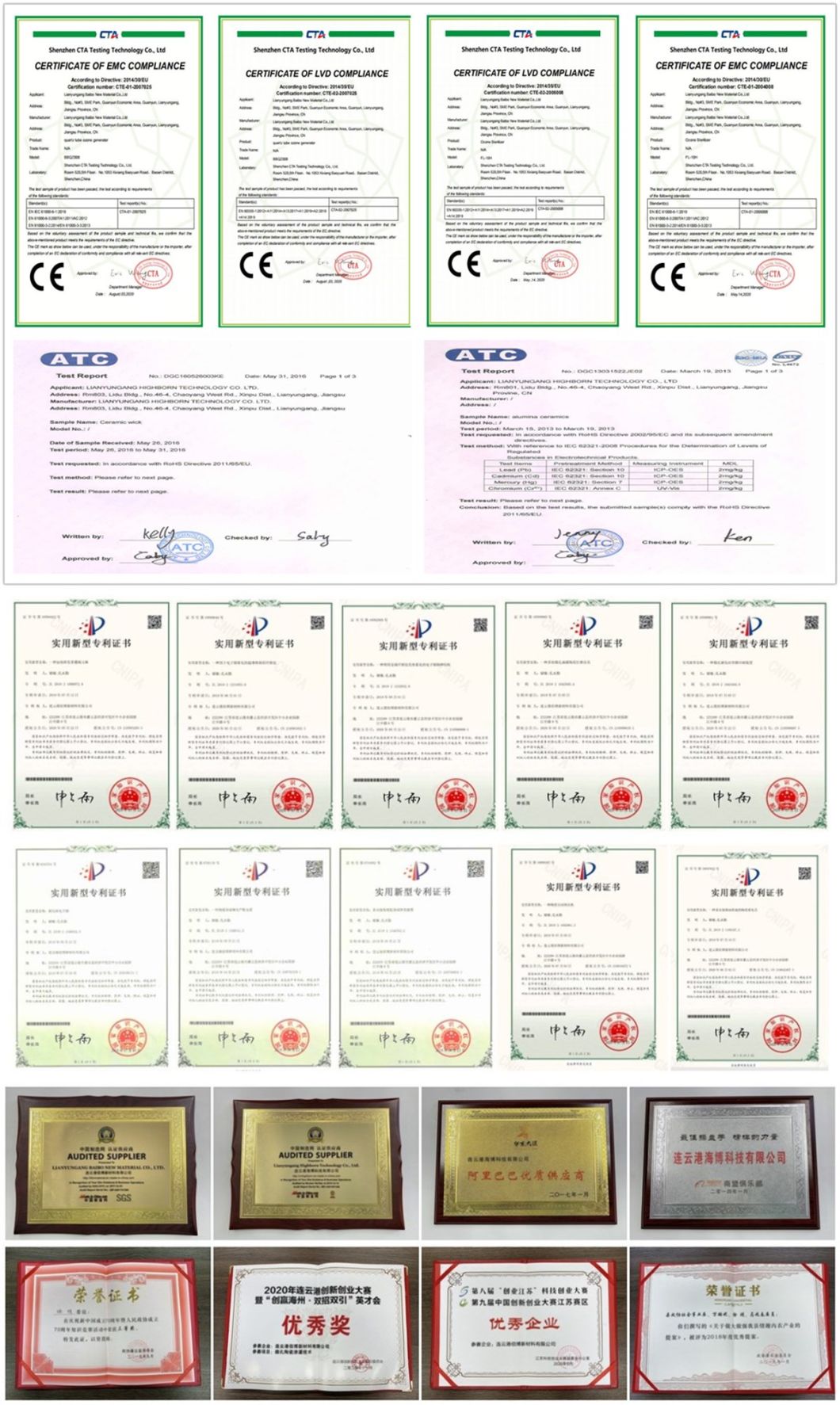 1. Inner: 1piece / Bubble paper. 2. Outer: Shipping Carton / According to customers' requirement.
Shipment:
1. By Air (China Post Air Mail, ePacket, DHL, UPS, TNT, FEDEX)
2. By Sea (From Qingdao,Shanghai)
3. Terms of Delivery: FOB Qiangdao,Shanghai etc.
4. Both air and sea shippment is available, it's depend on your request.

Deliver Time:
1. Sample order: 3-7 days after receipt of payment.
2. Bulk order: 7-15 days after receipt of payment
Payment:
1. T/T (Bank Transfer).
2. Western Union.
3. Alibaba credit guarantee order.
4. Sample order: 100% payment before shipment.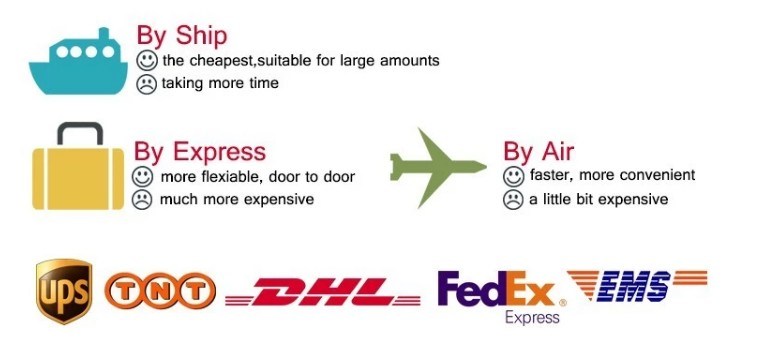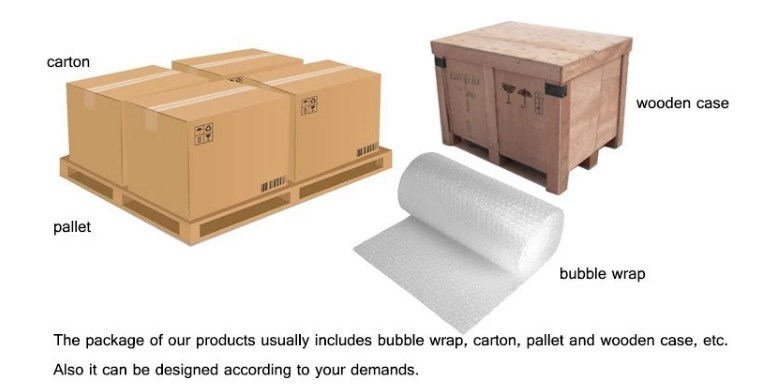 1.Q: How can I get some samples?
A: If have sample in stock, we can offer it free. However, you need to afford the freight charge. If it is need to be customized,
we will charge you some fees without profit.

2.Q: How can I place the order to you?
A: You can contact us by TradeManage and send the inquiry through Alibaba.
Also can place the order on line or through Aliexpress are all ok.

3.Q: How can I pay for you?
A: T/T, L/C, West Union and Aliexpress credit card payment.

4.Q: How can I trust you?
A:We are the 8 years Alibaba gold supplier and have more than 10 years experience to own good reputation.
The Trade Assurance Service is ready for you and the guarantee account is USD40000.

5.Q:How to protect my product?
A:We have more than 20years export experience and have received high recognition and praise from our customers.
We have many skilled workers and they know how to protect the product. During the 20 years, there's no breaking.