2 heads 5000mL linear weigher for packing rice

RX-2A-5000D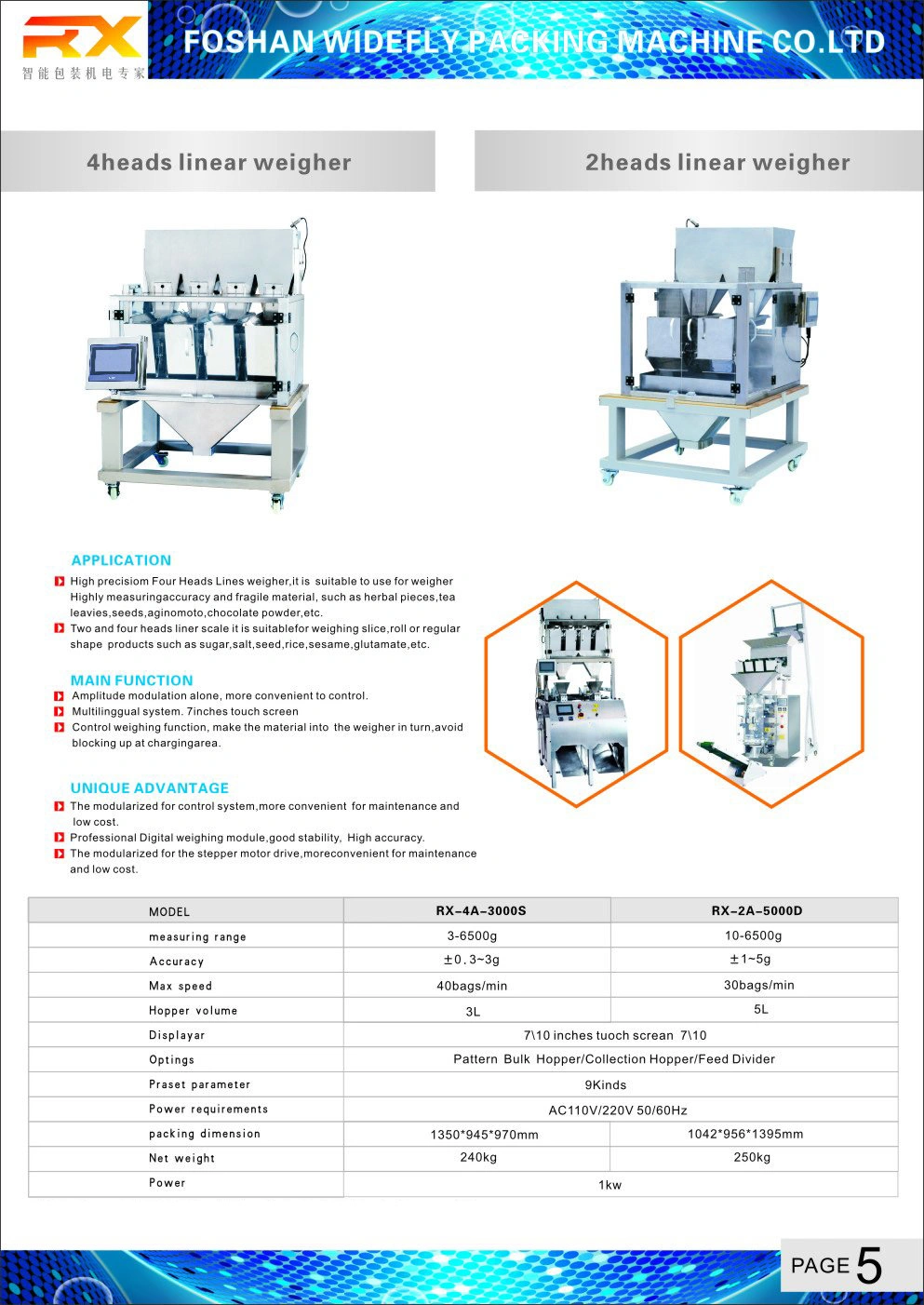 1) The most efficient and accurate weight calculation by computer.
2) Circle dump avoid materials drops together to avoid break and pile up
3) 7/10 inches touch screen with multiple languages.
4) Adjustable backlight control for vision protection
5) Compatible with single packaging machine for automatic weighing.
6) Instant hopper vibration index for better control.
7) 50 preset programs for multiple tasks.
8)
Individual setting linear vibration amplitude
9)
Templated motor drive, convenient for dismantling
10)
A
dopts latest CAN BUS electronics and DSP technology, each head unit with modular system control.